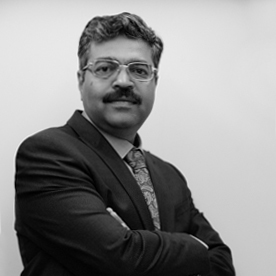 Guruprasad Srinivasan
Chief Operating Officer – India Region
Guruprasad Srinivasan is the Chief Operating Officer – India Region which includes businesses across Workforce Management and Operating Asset Management platforms in India/APAC geography. In this role, he leads the teams that manage: General Staffing & Recruitment, Digital Compliance, Training & Skill Development, Logistics, Speciality Facilities Management and Security Solutions business. Guruprasad has been associated with Quess since its inception in 2007. He has over 20 years of experience in the Service industry across Strategy, Sales, Business Development and Planning & Operations. Prior to joining Quess, he has worked with Adecco Flexione Workforce Solutions Limited as GM – Payroll and Services where he was handling process implementation, new business initiatives and quality control. His professional tenure also includes a stint with Hewitt Associates where he served as the Client Delivery Manager. He holds a Bachelor's degree in Commerce from Bangalore University and a Master's degree in Business Administration from Karnataka State Open University. He also holds a Stanford Ignite Certification from the Stanford University Graduate School of Business.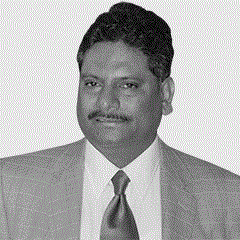 Anil Bhaduria
Anil Bhadauria is a seasoned Operations & Management professional with 27 years of rich experience in areas of Strategic Planning & Execution, Business & Digital Transformation, Business Excellence, Automation & Cultural transformation of multi-site complex operations of MNCs and Indian Conglomerates. Before joining Quess, Anil was the Chief Operating Officer at VE (India) Limited. His prior experience includes companies such as Sterlite Technologies, Hindustan National Glass, Sherwin Williams Paints & Coating, Astarc Group of Companies and Indian Aluminum Company Limited.
Anil is the recipient of numerous awards such as the Indian Manufacturing Gold Excellence Award, Safety & Environment Award, Safe Employer of the Year Award, and Fastest 6 Sigma Deployment Company Award —a testimony to his professional journey. Anil is an engineering graduate from Dayalbagh Educational Institute (DEI), Agra & Certified leader -Program from CCL USA. He is also certified lead Auditor on ISO 9001 ,14001 & 18001 from BVQI & World Class Management (WCM).