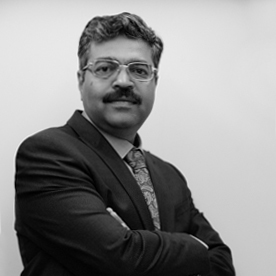 Guruprasad Srinivasan
Executive Director and Group CEO
Guru is the Executive Director and Group CEO of the company. A founding member, Guru was the fourth employee of the company. He has more than 25 years of experience of industry experience, including leadership roles at GE Health, Hewitt Associates and People One Consulting. Guru is a Stanford Ignite Graduate from the Stanford University Graduate School of Business, in addition to having a Master's in Business Administration. Over the years at Quess, Guru has built the Work Force Management Platform to be an industry-leading one, set up the Shared Services Centre, integrated the Asset Management Business, and has been part of the team that takes key decisions at the corporate level. A natural leader, Guru has keen interest in photography and restoring Vintage vehicles.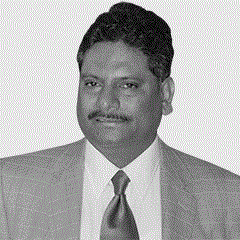 Anil Bhaduria
Anil Bhadauria is a seasoned Operations & Management professional with 27 years of rich experience in areas of Strategic Planning & Execution, Business & Digital Transformation, Business Excellence, Automation & Cultural transformation of multi-site complex operations of MNCs and Indian Conglomerates. Before joining Quess, Anil was the Chief Operating Officer at VE (India) Limited. His prior experience includes companies such as Sterlite Technologies, Hindustan National Glass, Sherwin Williams Paints & Coating, Astarc Group of Companies and Indian Aluminum Company Limited.
Anil is the recipient of numerous awards such as the Indian Manufacturing Gold Excellence Award, Safety & Environment Award, Safe Employer of the Year Award, and Fastest 6 Sigma Deployment Company Award —a testimony to his professional journey. Anil is an engineering graduate from Dayalbagh Educational Institute (DEI), Agra & Certified leader -Program from CCL USA. He is also certified lead Auditor on ISO 9001 ,14001 & 18001 from BVQI & World Class Management (WCM).