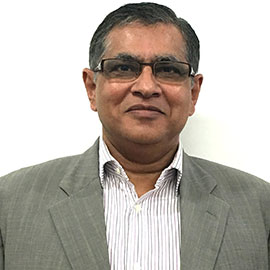 Satyakam Basu
Chief Executive Officer & President - Industrials
Satyakam Basu heads the Industrials SBU of the Company and is responsible for overseeing Hofincons , Maxeed , Inticore and Smart City businesses, for India and the global markets. Satyakam brings with him over 36 years of varied experience in the Engineering industry and has been associated with Quess since October 2016. He is responsible for enhancing and expanding the range of services under the Quess umbrella. His main focus is on extending company's business base among the various Industrial Assets as well as in the Telecom and Energy sector and take the company to the forefront of technology through the Smart city endeavour . He is also responsible for the Company's financial and business growth. Prior to joining Quess, he has worked with Arcelor Mittal, Tata Steel and Essar Steel where he was involved in Production, Marketing, Industrial Business, Mergers and Acquisitions. He holds a Bachelors in Metallurgical Engineering from Jadavpur University and a PGCGM from IIM – Calcutta.

Santanu Ghosh
Chief Operating Officer
Santanu Ghosh is the COO of Hofincons and brings with him over 37 years of experience. He joined Quess in 2017 and is spearheading  the Company's growth and expansion. He has rich and diverse experience in industrials across geographies. Brand names he was associated with include Tata Steel, MEC Coal, Jindal Stainless Limited and Uttam Galva Steels Ltd. He holds a Bachelor's Degree in Metallurgical Engineering and Business Management from XLRI, Jamshedpur. He also has undertaken a General Management programme from CEDEP –INSEAD, France. He is the recipient of the prestigious "Best Metallurgist" National Award in 1995, awarded by the Ministry of Steel, Government of India.

Sendhil Vel
Senior Vice President - Business Development and Strategy
Mr.Sendhil Vel is a graduate in Mechanical Engineering and an MBA from Open University Business School, UK.  He has more than two decades of Sales & Marketing and P&L experience both in the domestic and international markets.  His last assignment has been with M/s.Thors LLC, USA as Business Head.  Prior to this, he was working with M/s.Shanthi Gears as Head of Sales & Marketing.  Mr.Sendhil Vel has been with M/s.Tube Investments of India, in their Engineering and Power Transmission businesses for 22 years.
Issac T Abraham
Vice President – Human resources
Issac is a Post Graduate in Economics from University of Kerala and has completed Master in Personnel Management from Symbiosis Institute of management, Pune. He has three decades of experience in the field of HR in the areas of talent acquisition, performance management, reward & recognition, employee engagements, HR strategizing, industrial relations and change management. His previous experience was with Visteon Automobiles Systems India Pvt Ltd where he served as Director – Human Resources. Previously he has worked with Saint-Gobain Sekurit India, Tube Products of India, TIDC India Ltd, EID Parry India Ltd, Thiru Arooran Sugars Ltd, Indian Aluminum Company Ltd, Harrisons Malayalam ltd and CEAT Ltd.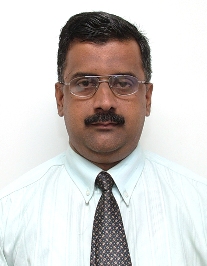 S Venkatesan
Vice President – Finance
Mr. Venkatesan has completed his masters from University of Madras, Chennai and has more than three decades of experience in Finance, Cash flow management and Accounts management. He has experience of working in firms like Datasoft research co. Ltd., Gammon India and Sumeet research & Holdings for more than 15 years. Mr. Venkatesan has been with Hofincons since 2003 and has been instrumental in managing Cash flows and reconciliations, along with active involvement in auditing and tax hearings.